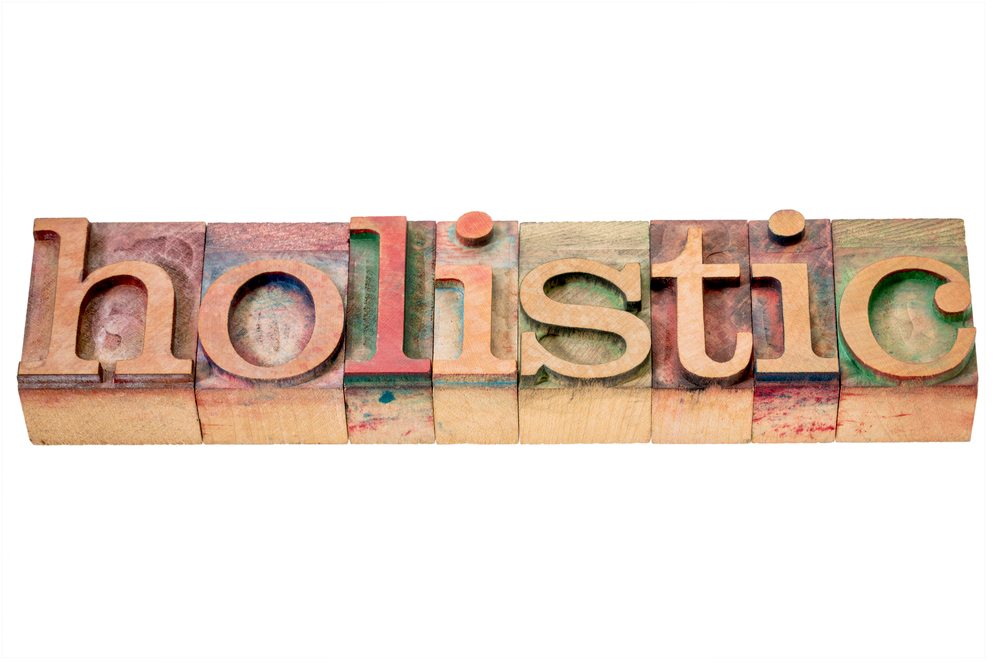 More and more people are turning to holistic healing to address their health concerns because this approach offers so many benefits and they work! Once you experience all the benefits of natural, alternative, holistic treatments, you'll realize just how effective natural products really can be.
Holistic Healing: 7 Reasons to Consider a Holistic Approach
1. It Is Safe
When you choose to trust a natural, holistic approach such as a supplement, skincare product, or herbal remedy to help relieve your symptoms or health concern, you can trust that you're not putting your body at risk but instead are choosing an effective and natural approach that will yield results.
2. Health Benefits
When you choose an herbal vitamin, supplement, or remedy to improve one aspect of your health, you will get all the benefits that come along with this form of holistic healing. Herbal remedies and supplements offer multiple health benefits. For example, if you begin taking a supplement to improve the health of your lymphatic system like our "Lymphatic Health", you will, by default, experience many additional health benefits. You can experience as a stronger immune system and improvement of your body's ability to detoxify the lymphatic fluid. Such is true of any herbal supplement, holistic approach, or lifestyle change: it can help promote optimal health and wellness in different areas of the body.
3. Herbs Are Designed to Promote Wellness
Our supplements contain high-quality, nutrient-rich herbs designed to address specific health needs. The body will extract all the nutrients that it needs from the herb and anything it does not use; it will eliminate it. The intelligence of the body is equivalent to the intelligence of the herb thus allowing them to communicate in a way that can only help the body to be well.
4. You Can Have the Confidence That You're Supporting Your Health
Whether you choose to use an herbal skincare product or begin taking an herbal supplement made with the best and highest quality ingredients, free of preservatives, and additives you can be rest assured that you are making the right choice for your body.
5. There Is Something for Everyone
Holistic healing is a versatile arena in the health and wellness world. Whether you are suffering from health concerns, want to add a supplement that will help assist your weight management plan, or add a protein drink to your regimen, there is something for everyone from all walks of life.
At Common Sense™ Products, we offer herbal supplements and topical solutions that can enhance your health, your complexion, hair, and nails. Some of our herbal products include but are not limited to:
Raw Vegan Protein Drink
Weight Management
Women's Health
Women's Hormone Support
Male Hormone Support
Relief from Body Discomfort
Immune Support
Energy Boost
Increase Muscle Mass
Respiratory Support
6. Affordable
It's no secret that medical care is expensive; whether you have insurance or not, prescription medication, doctor's visits, and other mainstream medical services will affect your budget in one way or another. One of the many benefits of taking a holistic approach is that doing so won't drain your budget.
Our products are affordable and the best thing of all, they work! So you can rest assured that an investment in holistic products will be an investment in your health. Additionally, some of the easiest ways to improve your health don't cost a thing. Getting more sleep, improving your diet, incorporating self-care activities into your weekly routine, and reducing your stress levels are all lifestyle changes that won't cost you anything but will improve your health.
7. Customizable
Whether you need an herbal program to enhance your workout, manage stress, improve digestion, or simply manage your weight, you can put together an herbal program that meets your needs and lifestyle. You can even customize your herbal program according to your age, your preference in supplement type (tablets, capsules, liquids, powders, etc.). You can even take your supplements according to your schedule. Herbal supplements can be taken all together at the same time so you can take them once or twice a day and continue about your business!
If you are looking for holistic products and supplements that can help support your health and help you look and feel your best, we can help! You don't have to go about it alone, feel free to contact one of our herb specialists for help on selecting the best herbal program for you!